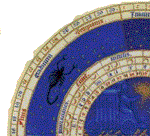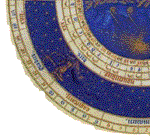 Dorothy Dunnett, born August 25, 1923, in Dunfermline, Fife, began writing only relatively late in life. Her first novel, The Game of Kings, was first printed in the USA and appeared in 1964 in Germany, published by Krüger as Das Königsspiel.

Dorothy Dunnett has published over 20 books, including the six-volume Lymond Chronicles. Three volumes of this series have appeared in German, published by Rowohlt, as have four volumes of the recently completed eight-volume series The House of Niccolò.

In addition to her historical novels, which also include King Hereafter, about the historical king Macbeth, she has written mysteries featuring the portrait painter Johnson Johnson.

Dorothy Dunnett studied at Edinburgh College of Art and at the Glasgow School of Art. Following her studies she worked in the civil service. In 1946 she married Alistair MacTavish Dunnett, the former editor of The Scotsman, who died in 1998 at the age of 89. She herself is a well-known painter. Many of her portraits have been exhibited in the Royal Scottish Academy.

Lady Dunnett lived with her family in Edinburgh, Scotland. In addition to her literary activity she was involved in the cultural and sociopolitical life of her homeland, Scotland.
Dorothy Dunnett died November, 9th, 2001 in Edinburgh.