This is the cover of the first German paperback edition of "Game of Kings".
It is from the early 70ties, and the edition house is Fischer Verlag.

You wanted to see it!

We warned you, and we are not responsible for any damage you suffered by looking at it.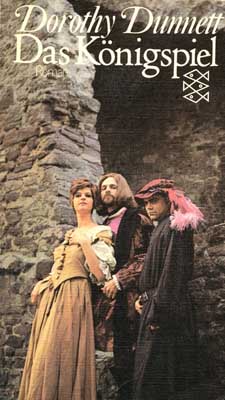 Well, there is one question left:
WHO ARE THESE PEOPLE?